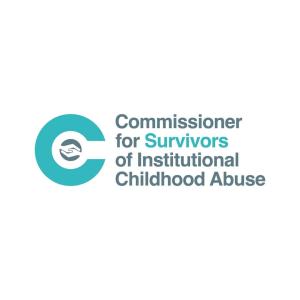 The Commissioner for Survivors of Institutional Childhood Abuse Fiona Ryan continues to support victims and survivors as she welcomed the Executive Office social media awareness campaign.
"My hope is that these initiatives reach victims and survivors who are unaware or unsure of their entitlements and provides them with the information they need to make informed choices in accessing supports, services and redress. To this end, sustained efforts in awareness raising efforts by government are crucial in ensuring that survivors and their families are fully aware of their rights and entitlements. The victims and survivor groups have led the way in campaigning to create awareness among victims and survivors of entitlements. The government must pledge commitment to ongoing awareness initiatives."
The Commissioner supported the TEO's awareness initiative in Northern Ireland earlier in the year. These joint efforts resulted in a significant increase in engagement from survivors to the Office of the Commissioner. Between 1 April and 30 June, 307 people contacted the Office of the Commissioner with approximately 1 in 3 referred to specialist services for further support in addition to being provided with information on how to apply for redress. Some victims and survivors were disclosing their experiences for the first time. Since being established in December 2020, the Office has responded to 1238 cases and enquiries from 828 individuals.
Commissioner Ryan said: "I know from many survivors whom I have met and listened to, the trauma of the abuse they suffered as children is not a distant memory but a reality they live with every day. I know that for others even acknowledging what happened to them is a source of deep pain and shame. Every survivor is an individual and the choice they make about whether, when and how they seek services or redress is their own and should be respected. It is important that they are given a choice and increasing awareness of these entitlements does that."
In parallel with the TEO campaign, the Office of the Commissioner launched an international awareness initiative on 13 March 2023 in Great Britain, Australia, Canada and the Republic of Ireland. The goal of this initiative has been to raise awareness of the entitlements to access specialist services and apply for financial compensation redress which are available to survivors of historical institutional child abuse who are no longer living in Northern Ireland.
"Whether through economic necessity, the impact of the 'Troubles' or conflict, or the very real wish to leave the place they associated with their childhood trauma, there are a significant number of victims and survivors who are no longer living in Northern Ireland and who are living elsewhere. There are in addition, the victims and survivors of the Child Migrant Programme who were taken from Northern Ireland to Australia. It is vital that all victims and survivors, whether they are living in Northern Ireland or beyond, are aware of their entitlements and I am continuing to engage with stakeholders in Northern Ireland and Great Britain. It is important to underline the role of the victims and survivor groups who through their campaigning have been to the fore front of reaching out to victims and survivors no longer living in Northern Ireland."  
The Office of the Commissioner initiative included running advertisements through national and local newspapers, engaging with over 300 stakeholders across a wide range of organisations, including specialist services, community organisations, professional bodies and foreign representatives and meetings with interested agencies in Great Britain.